What is an anti-wrinkle injection?
Anti-wrinkle injections are an in-office and non-surgical treatment. The injections can relax certain parts of the facial muscles by temporarily blocking the signal from the nerves to the muscle.

The treatment is useful to reduce the appearance of wrinkles in the areas of movement on the face, such as between the eyebrows (elevens, glabellar lines, frown lines), forehead wrinkles, and around the eyes (smile lines, crow's feet).

Anti-wrinkle injections take approximately 2 weeks to reach their maximum effect and typically last 3 to 4 months.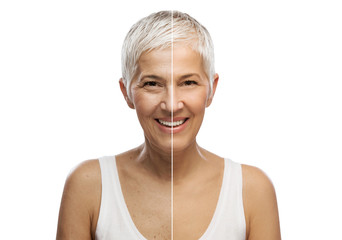 Skin naturally becomes fragile, less elastic, less efficient in secreting oil, and slower to heal as we age. The fat in the deeper layers of the skin also diminishes with age. All these factors contribute to the development of wrinkles.

Excessive exposure to ultraviolet (UV) radiation will damage some healthy collagen fibers, which speeds the natural aging process.

Smoking causes a marked reduction in the production of new collagen and accelerates the normal aging process.

With time, facial muscle contractions such as smiling, frowning and squinting can lead these temporary grooves to become permanent fine lines or furrows.
What happens during an anti-wrinkle injection?
We encourage a consultation at least 7 days before anti-wrinkle injections are performed. During this consultation, we will discuss your skin concerns and provide you with a written plan. Often we will suggest a combination of treatments or therapies to best achieve your cosmetic goals.

On the day of treatment, photographs will be taken of your face relaxed, and with specific expressions.

The skin in the area to be treated will be cleaned and marked with a white pen. Photographs will be repeated.

The anti-wrinkle medication is injected carefully into the marked areas. You will feel some slight stinging during the injection, but there should be no ongoing pain.

Sometimes there is some slight redness for a few hours in the treated areas.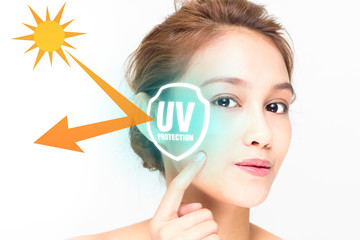 How should I prepare for anti-wrinkle injection?
Advise the doctor about your medical history, including medications, pregnancy/breastfeeding status, neurological or muscular diseases, and bleeding disorders.

Advise the doctor if you've had any type of anti-wrinkle injection within the past 4 months*.

You will need to remove all your makeup and cleanse the treatment area before the procedure.
What are the risks of anti-wrinkle injection?*
Generally, anti-wrinkle injections are well-tolerated.

Risks include: Bleeding, bruising, pain, infections, allergy, asymmetry, incomplete improvement of wrinkles, temporary drooping of the eyelid, need for additional treatment,  or need for alternative cosmetic procedure (eg filler, laser) for further improvement.
Systemic side effects are extremely rare: 
This could include upset stomachs, headaches, nausea, and vomiting.

Worsening of existing neuromuscular disorders can occur, and the presence of these disorders is a reason treatment with anti-wrinkle injections may not be recommended.
Allergy to anti-wrinkle injections or injection in the treatment area are reasons not to have anti-wrinkle injections administered.